Written by BCPSBA Friday, June 23, 2023
BCPSBA Proudly hosts 2023 Classic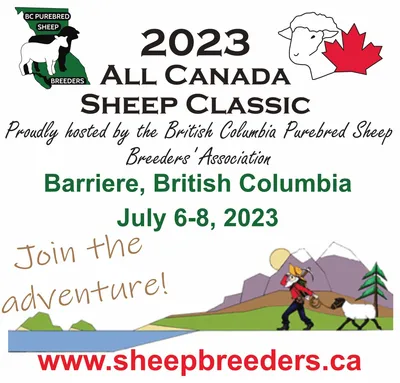 British Columbia Purebred Sheep Breeders Association is pleased to host the 2023 All Canada Classic
at the North Thompson Agriplex & Curling Club, 4872 Dunn Lake Road, Barriere, BC July 6-8, 2023
47 Consignors and 207 entries
Trade Show & Commercial Displays
Junior Show
Classic Show and Sale will be live and online at DLMS.ca
Stay updated as more show information is posted in the Classic Documents.
Restez à jour car plus d'informations sur l'événement sont publiées dans les documents classiques.
TRADE SHOW ENTRY /BANQUET TICKETS PURCHASE - JULY 1 << click for...